Important Notice
Dear MetE students,
The Council of Higher Education (YOK) had decided to complete the spring semester via online education. Thus, all students have to follow the lectures of their courses regularly through ODTUclass.
Without compromising the highest quality of the education at METU, theoretical lessons and homework/quiz etc. will be conducted online through ODTUclass while laboratory studies (experiment, report, presentation), midterm and final exams will probably be implemented during summer time in a consolidated period.

Fast spread of the pandemic in our country as well as around the world makes the resumption date of regular education uncertain. We, as the MetE Faculty members, are making our preparations for different scenarios in order to continue the education and prevent from any delay in the graduation of our students.

While preserving our motivation and our goal of achieving the best, we will overcome these difficult times with joint effort and solidarity.

We wish you a healthy day and good work.



MetE Department Chair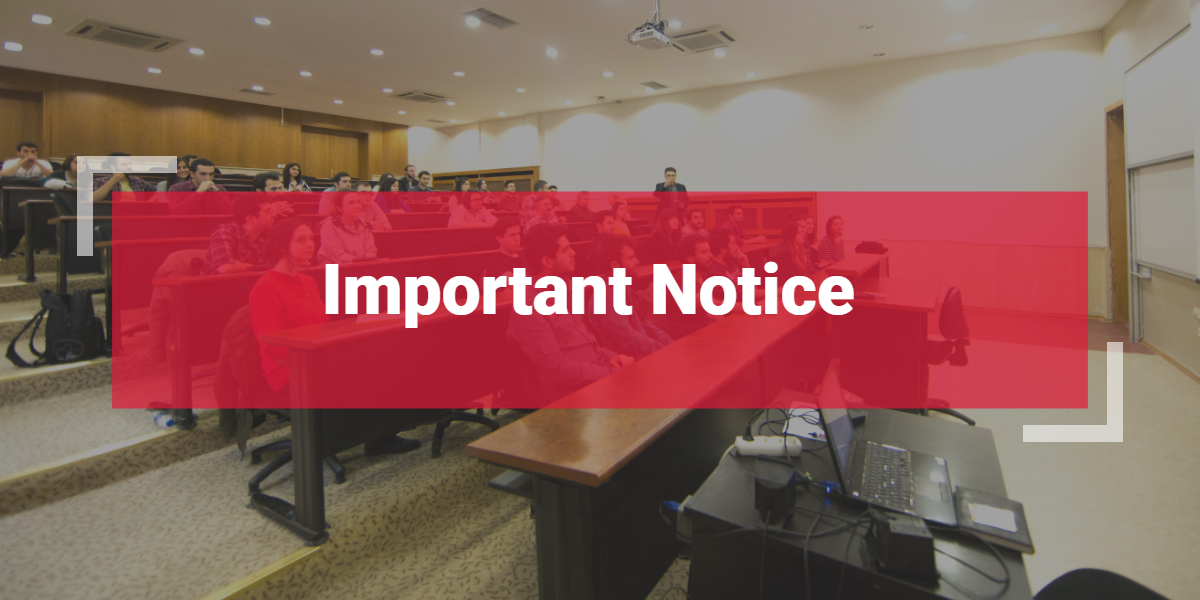 ---
Last Updated:
30/03/2020 - 18:06