Success of Our Graduate Student in IMMC 2018
Our PhD student Gökhan Polat was granted "Young Researcher Award" with his work "Design, Prodction and Characterization of AlTiVMnSiX (X=0, 0.25, 0.50) Low Density High Entropy Alloys (LDHEAs) " in 19th International Metallurgy and Materials Congress.
We congratulate our student and his advisor Assoc. Dr. Y. Eren Kalay.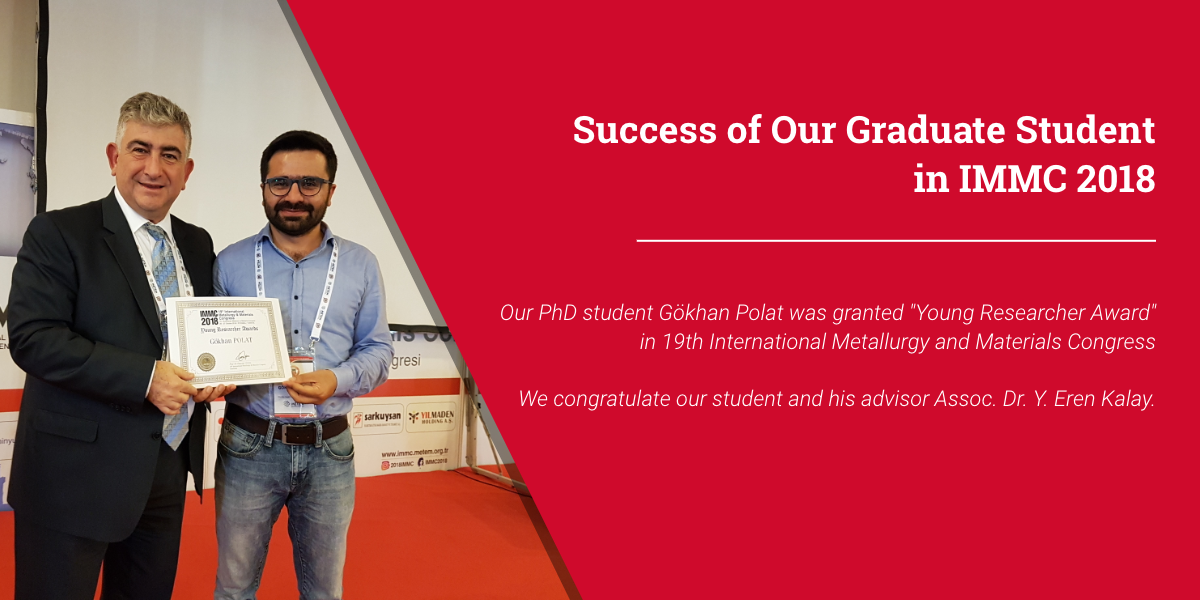 ---
Last Updated:
11/07/2019 - 12:39