Nature Spinoff Award
An academic spinoff founded by academicians of our department, "Nanovatif Materials Technologies" has been selected as a "one to watch" in this year's Spinoff Prize, a Nature Research Award.
Nature is the world's most prestigious and leading multidisciplinary science journal. The Spinoff Prize is a new award for early stage university spinoff companies from around the world that has been established by Nature Research in partnership with Merck to showcase and celebrate global excellence in the commercialisation of research through the creation of spin-off companies.
In 2019, The Spinoff Prize focused on companies commercialising research in four broad categories: pharmaceuticals, agriculture, chemicals and digital technologies. An invention from the ODTÜ Technology Transfer Office (ODTÜ TTO) patent portfolio; "Heatable Textile" was among the applicants with its spinoff "Nanovatif".
The inventors Prof. Dr. Emrah Ünalan, Dr. Sahin Coskun and Researcher Doğa Doğanay established Nanovatif in 2017 with the mission of focusing on R&D activities to develop technologies that can offer nanotechnology-based solutions to the problems of today and tomorrow. Currently they are providing actively heated wearables offering comfort and high protection against cold, and efficient operation at sub-zero temperatures while keeping flexibility and breathability of fabrics for active consumers of all ages.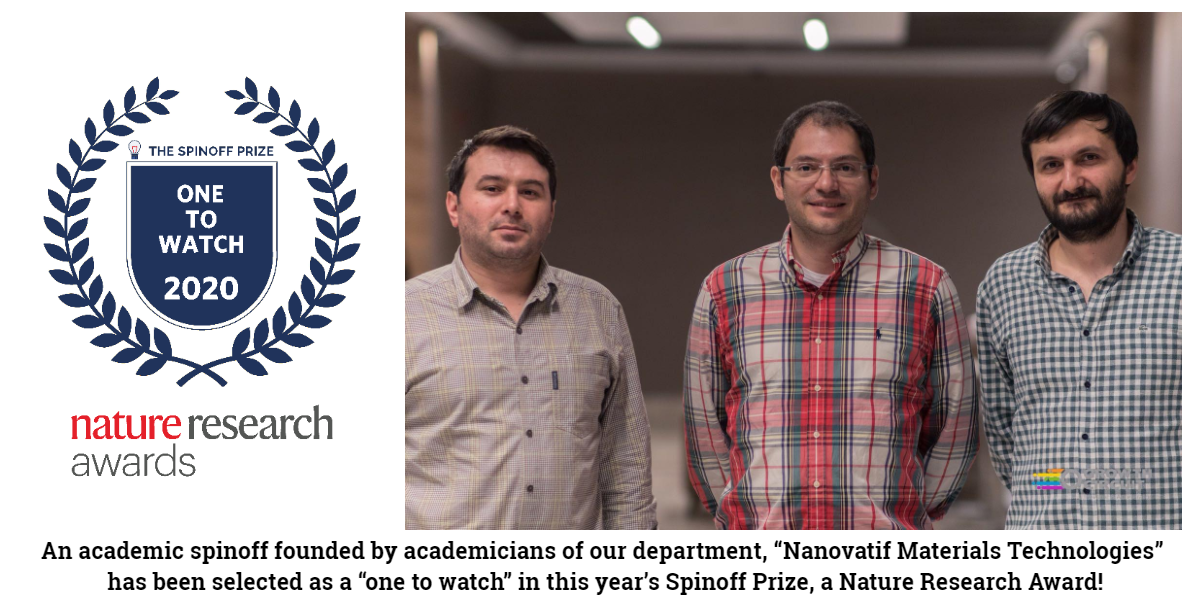 ---
Last Updated:
15/09/2020 - 13:53