Naci Sevinç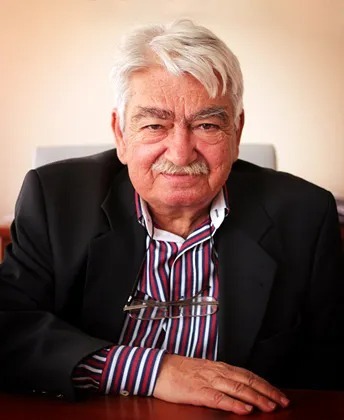 Naci Sevinç (2022)
Prof. Dr.
---
---
Emekli öğretim üyemiz, değerli hocamız Prof.Dr. Naci Sevinç'i 20 Nisan 2022 tarihinde aramızdan ayrılmıştır.
---
Kişiliği ve verdiği derslerle bölümümüz ve mezunlarımızda kalıcı ve pozitif izler bırakan Naci hocamız, Bölümümüzün ilk öğrenci grubunda yer almıştır. 1968 yılında lisans programından mezun olan Naci hocamız, 1970 yılında yüksek lisans çalışmasını tamamladıktan sonra Bölümümüzde üretim metalurjisi alanını geliştirmek misyonu kapsamında AID bursu ile gittiği Amerika Birleşik Devletlerinde doktora (MIT, 1971-1975) çalışmasını tamamlayarak Ocak 1976'da Bölümümüze geri dönmüştür. Akademik çalışmaları ve yetiştirdiği öğrencilerle üretim metalurjisi, demir-çelik üretimi ve pota metalurjisi alanlarında ülkemize yaptığı katkıların yanında, Bölüm Başkanlığı (1997-2003) gibi aldığı bir çok görevde hem Bölümümüze hem de ODTÜ'ye önemli katkılarda bulunmuş ve 2013 yılında emekli olmuştur. Değerli Hoca'mıza Allah'tan rahmet, ailesine, sevenlerine ve tüm ODTÜ camiasına başsağlığı dileriz.
---
Research Interests:
Thermodynamics and Kinetics of High Temperature Systems and Processes
Iron and Steel Making
Publications:
Akgun, Baris; Sevinc, Naci; Camurlu, H. Erdem; Topkaya Y, "Volume combustion and mechanochemical syntheses of LaB6", International Journal of Materials and Product Technology, 55 (4), 2017
Camurlu HE, Topkaya Y, Sevinc N, "Catalytic effect of alkaline earth oxides on carbothermic formation of hexagonal boron nitride" CERAMICS INTERNATIONAL Volume: 35 Issue: 6 Pages:2271-2275 Published: AUG 2009
Bilgi E, Camurlu HE, Akgun B, et al. Formation of TiB2 by volume combustion and mechanochemical process MATERIALS RESEARCH BULLETIN Volume: 43 Issue: 4 Pages: 873-881 Published: APR 1 2008
Camurlu HE, Sevinc N, Topkaya Y, "Effect of calcium carbonate addition on carbothermic formation of hexagonal boron nitride", JOURNAL OF THE EUROPEAN CERAMIC SOCIETY Volume:28 Issue: 3 Pages: 679-689 Published: 2008
Camurlu HE, Sevinc N, Topkaya Y,"Role of boron carbide in carbothermic formation of hexagonal boron nitride" JOURNAL OF MATERIALS SCIENCE Volume: 41 Issue: 15 Pages: 4921-4927 Published: AUG 2006
Camurlu HE, Aydogdu A, Topkaya Y, et al. Production of boron nitride by carbothermic and mechanochemical methods, and nanotube formation NANOENGINEERED NANOFIBROUS MATERIALS Book Series: NATO SCIENCE SERIES, SERIES II: MATHEMATICS, PHYSICS AND CHEMISTRY Volume: 169 Pages: 115-120 Published: 2004
Topkaya Y, Sevinç N., "Gunaydin A, Slag Treatment At Kardemir Integrated Iron and Steel Works International", Journal of Mineral Processing 74 (1-4): 31-39 Nov 19 2004
Aydogdu A, Sevinç N., "Carbothermic Formation of Boron Nitride", Journal of the European Ceramic Society 23 (16): 3153-3161 2003
Sevinç N. "Thermodynamic Study of FeO-Fe2O3-TiO2 System at 1500 C", Trans. Inst. Min. Metall., 98, C185, 1989.
Sevinç N., Elliott J.F., "Kinetics of Reduction Of Cr2O3(s) By Liquid Fe-Cr-C Alloys Ironmaking and Steelmaking", 3, 268, 1976.
---
Last Updated:
26/04/2022 - 11:01